A roof replacement is a big endeavor that requires careful planning. Jumping into the project before making the necessary preparations can lead to unnecessary stress and expense.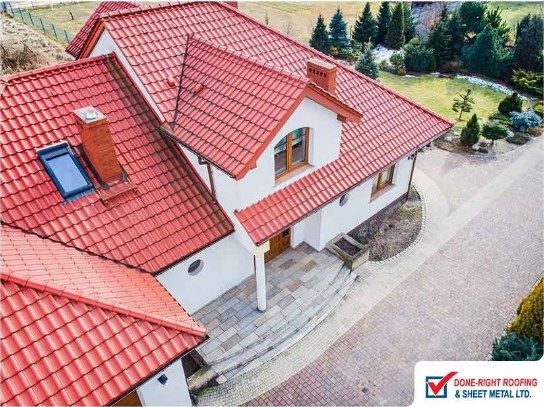 Today, the roof repair pros at Done-Right Roofing & Sheet Metal Ltd share some tips on preparing for your upcoming roofing project:
Set a Detailed Budget – Determine how much money you can afford to spend on the project. Then, do your research to get a realistic idea of how much each component of the project will likely cost, from materials to labor.Don't forget to include contingencies in your budget for unforeseen circumstances! Having money set aside for these "surprises" will help you avoid delays and financial stress.
Trust Only the Experts – Some homeowners are tempted to take the DIY approach to roof replacement, believing it will save them money. However, this is a risky idea, as the roof is a complex system. Inexperience can lead to costly mistakes, which may cost more to rectify than you would have paid to hire an experienced roofer in the first place. When you work with a metal roofing expert, for instance, you can be sure that your new metal roof will be properly installed, allowing you to make the most of your investment.
When You Want It Done Right, Get It Done-Right!
Done-Right Roofing & Sheet Metal Ltd. is a leading choice for residential and commercial roofing solutions in the region. From asphalt shingles to flat roofing, we offer a wide range of products and services to address your roofing needs. To learn more about what we can do for you, just give us a call at (905) 875-2888 or fill out our contact form. Ask us for a FREE, no-obligation estimate today!